The time is now to invest in your future
Investing in your home, your future, and owning your energy will never be priced like it is now. Solar is at the lowest price it will ever be due to incentives, which are disappearing and the federal tax credit (ITC) will completely disappear by 2022. The current ITC is set at 30% and will decrease 4% to 26% in 2020, which could be thousands of dollars going unclaimed.
Produce your own energy vs. renting from utilities
While utility rates continue to rise every year by 3-5%, you can minimize paying premiums and rate increases by producing your energy. Solar is currently traded on a 1:1 ratio with the utilities in WA, which locks in your rate. Click on our free quote link to find out more, it's quick, easy and all online.
Solar Works In Washington!
Let's compare two cities in Washington with Los Angeles, California to prove this point.
According to the U.S. Energy Information Administration, the average home in America uses around 10,909kWh of electricity each year. Let's see how much solar is needed to produce 100% of the national average.
Los Angeles -
Solar Needed 6.5 kW
Spokane -
Solar Needed 8.6kW
Seattle -
Solar Needed 9.7kW
The pictures above clearly show that in all three locations you can power the average home in America from the sun. Let us help you discover how much energy you use and how much solar you need.
You are not alone... Around 15 homes every day installed solar in 2018
Residential Solar Installations Per Day (Annually)
Here are just a few installations we've completed!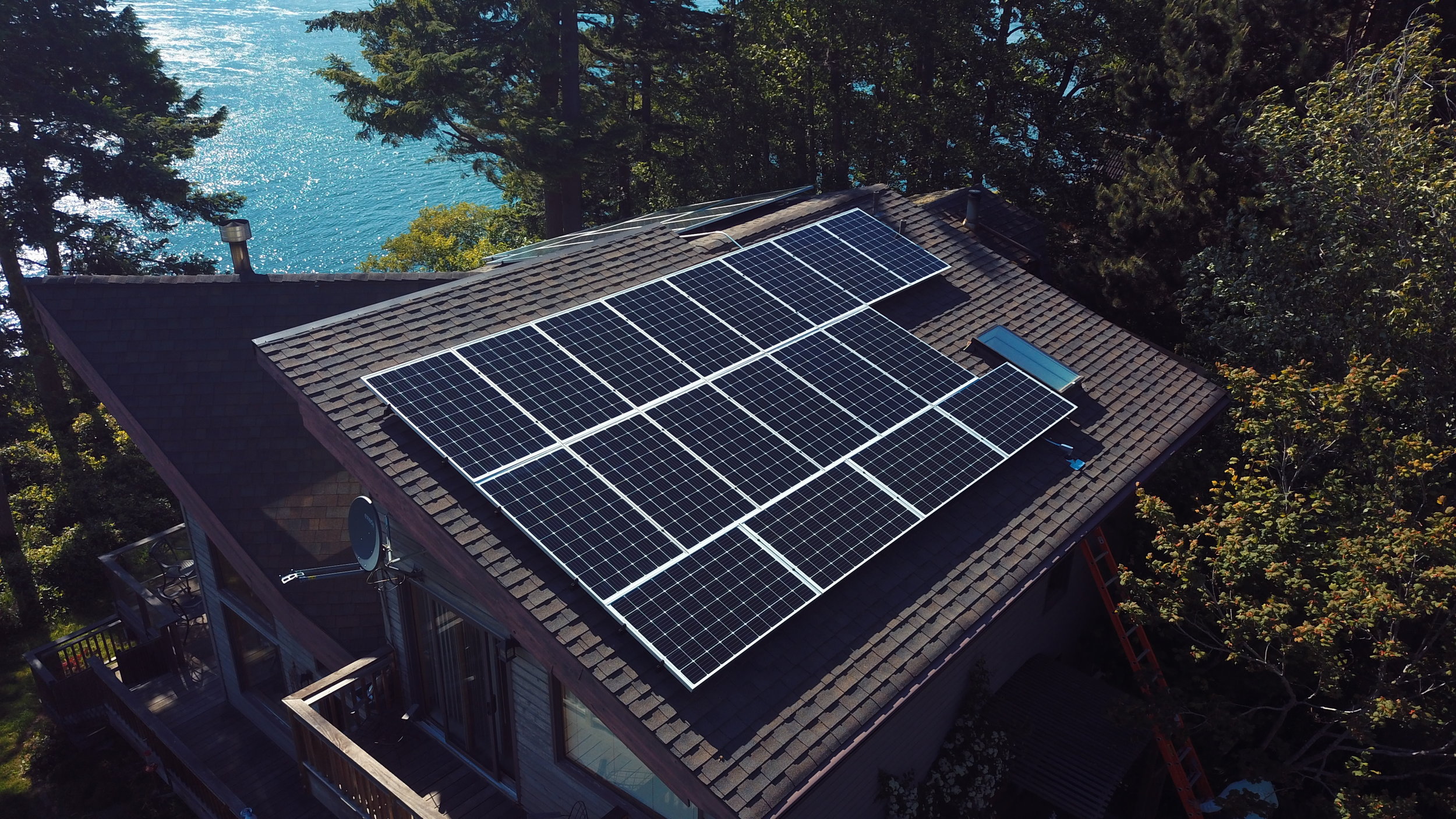 Questions?
Free Online Quote
Here is how:
The majority of homeowners choose to finance their solar installation with a 0% down loan.
Average Household Monthly Bills.
Cellphone Bill (Two lines)
The difference… your solar bill goes away leaving you with your very own power plant.
We offer a free online quote.
We don't like pressure anymore then you do. When you submit an online form. We focus on providing you information so you can make a wise decision about adding solar to your life. We will contact you with a short phone call followed by a solar design. Having a design in your hands of your homes potential will help you answer the majority of the questions you may have. This is a very easy process because we do everything online, no need to schedule an appointment or take up any of your time (Of course we can schedule an appointment if you would prefer, just let us know). We hope to hear from you soon.
The graph below demonstrates how a typical solar loan is paid for.